Family Lifestyle Photo Session in Crescent Park, South Surrey
I really like meeting up with families and doing a family lifestyle photo session with them. I met up with friends of ours at Crescent Park one weekend afternoon to follow them around as their two boys ran round in the big expanses of the park. The park itself is pretty cool as there is a lot of different things in it. There is a large grassy field, both covered and non-covered picnic tables, public washroom, a playground, trails through the expansive forest, baseball diamonds a small fitness circuit, horse trails and even a pond that is visited by ducks.
When I met up with them, the boys were already running around doing what boys do best. With energetic kids (kids in general of course) it is best to ensure you have a higher shutter speed as not to blur any of the actions. We started off in the grassy area near the western parking lot and eventually went into the forest.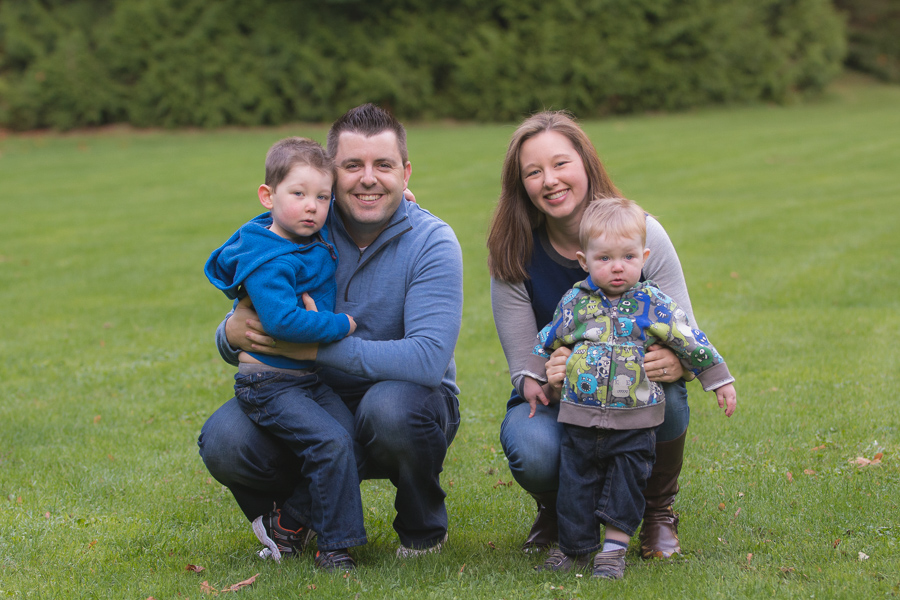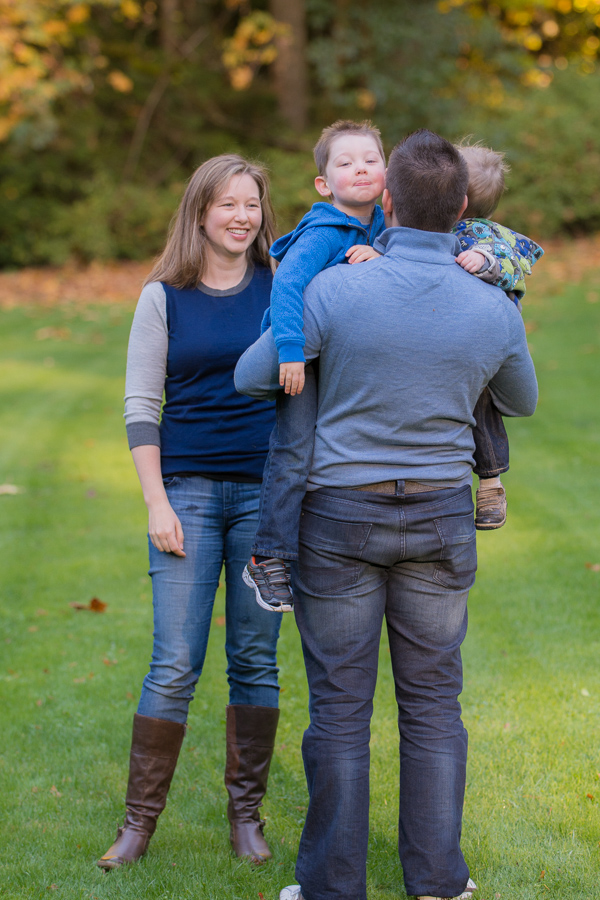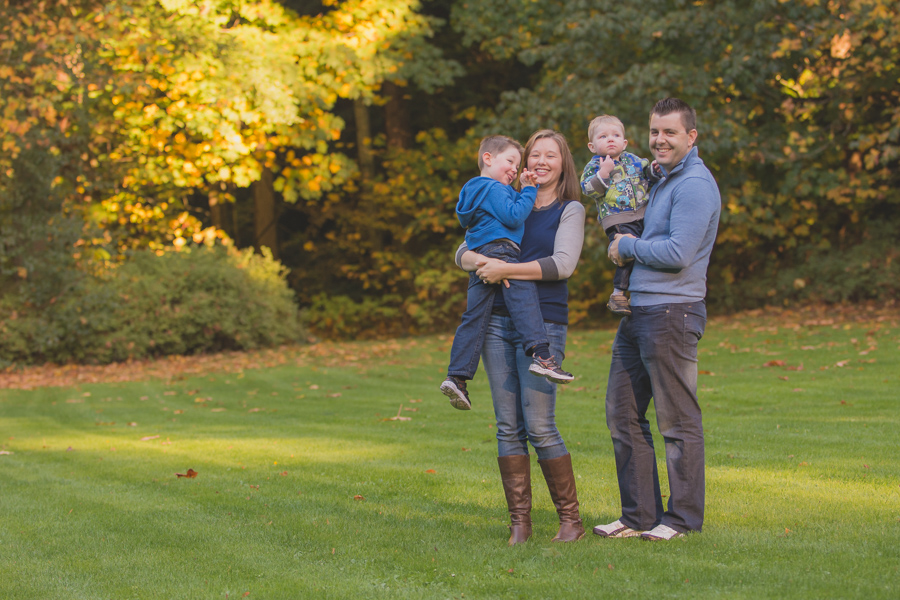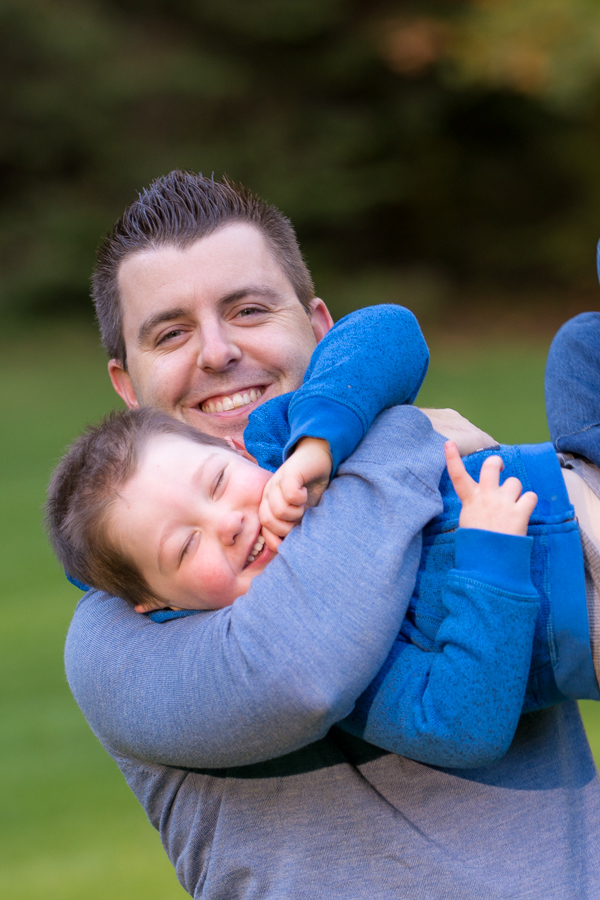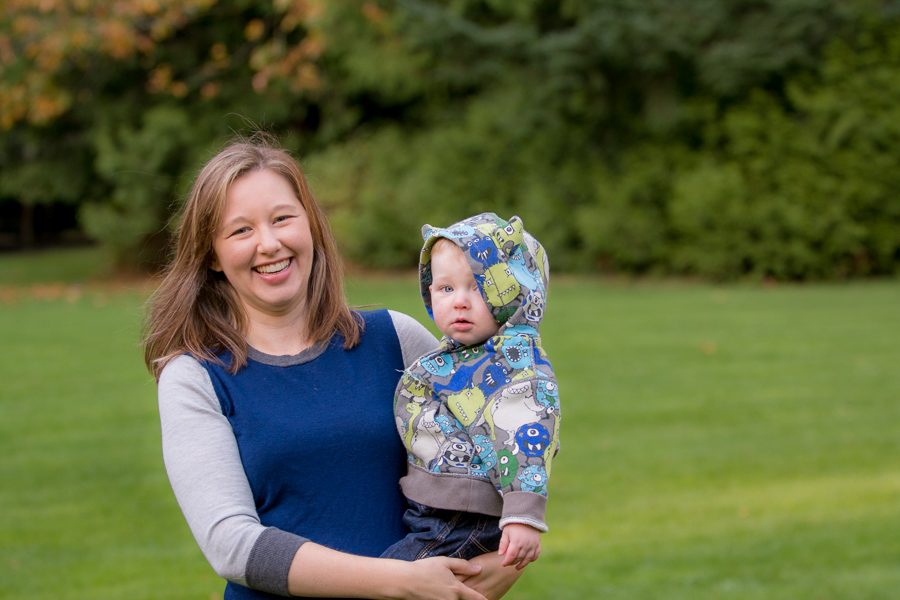 The tricky part of doing photos in a forest is there is not all that much light and had to push my cameras ISO (sensitivity) just so I could keep my shutter speed up high enough to keep up with the energy of the two boys. The other trick was to get photos of each boy as they were not always playing side-by-side. One was off with mom while the other was off with dad.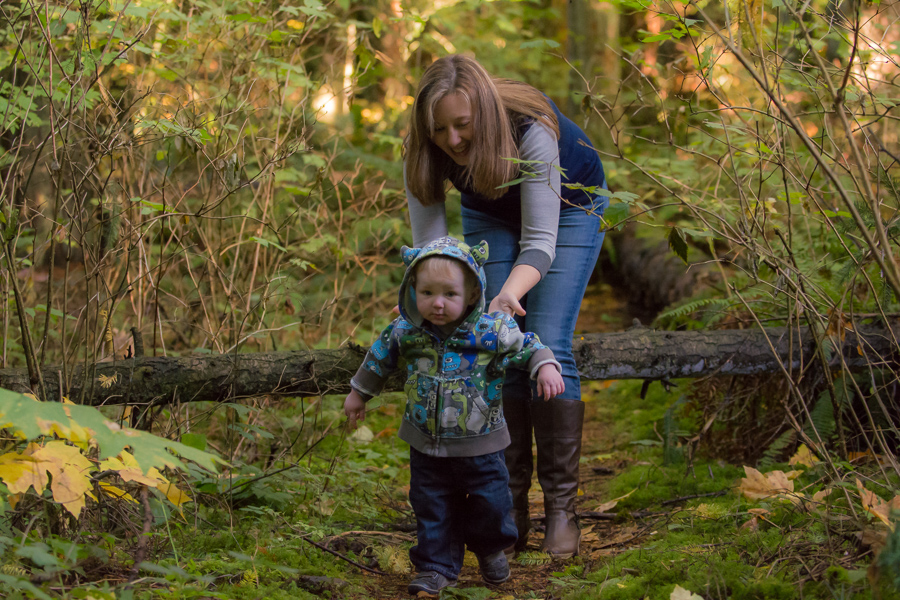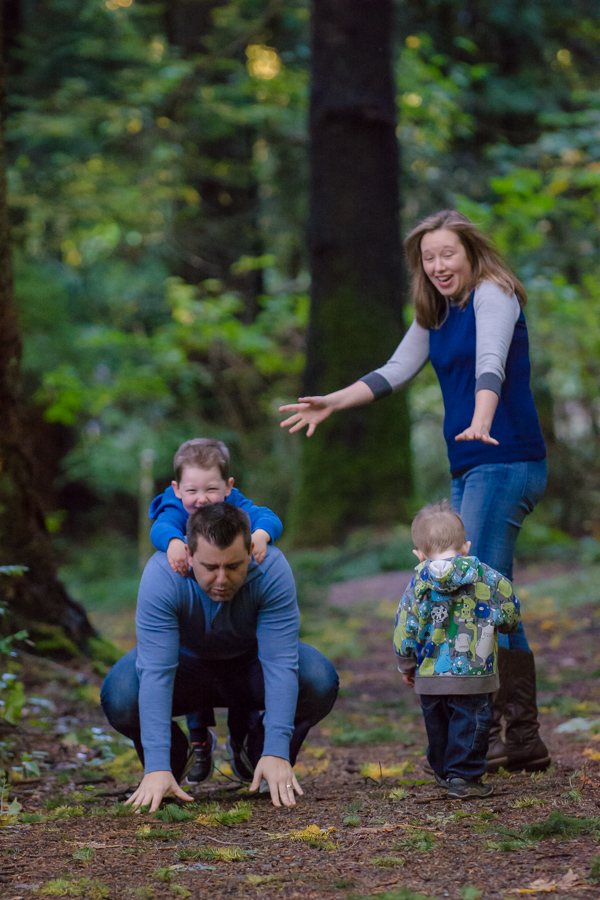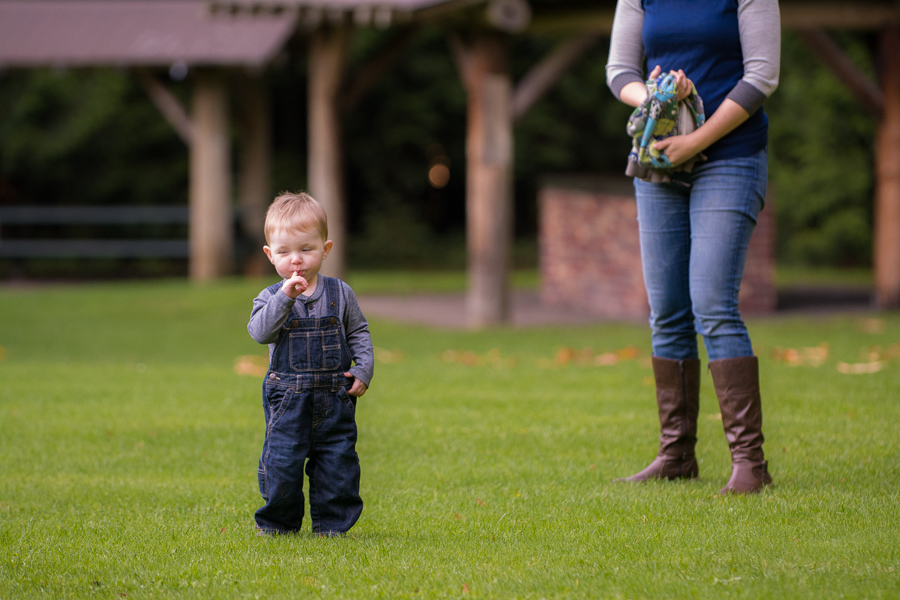 At first, most kids are a bit skeptical of someone with a camera following them around, but it really doesn't take them long to warm up to me (or the camera) and just be themselves. The great thing is when I do subsequent photo sessions with families and their children remember me. Some of them are fascinated with the camera as well and always try to play with them. It doesn't bother me, I've even let kids hold my camera as most of them are fairly cautious even if you watch the look of horror on their parents face when I let them hold a camera to look at the back LCD screen. Perhaps I am too trusting with my gear, but I find that most kids are curious and won't take it and smash it to the ground and I am usually at their level so my hands aren't very far from the camera in case they decide to drop it either 😉